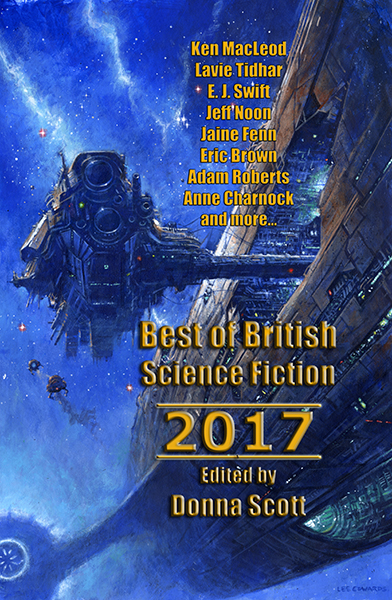 There are some fine stories in this collection of the Best of British Science Fiction 2017, edited by Donna Scott and published by Newcon Press. And we are dead proud to announce that 4 stories were published in Shoreline of Infinity.
Raise a glass to:
Tim Majors for "The Walls of Tithonium Chasma"
Katie Gray – "3.8 Missions"
Eric Brown – "Targets"
Ken MacLeod – "The Last Word"
If you want to order a copy go to Best of British SF, Newcon Press
If you want to read the best of 2018 science fiction, pre-order a Shoreline of Infinity 11.