We asked our reviewers to share some of their 2021 favourites. Yes, it's not easy working for Shoreline of Infinity …
Ann Landmann,
Reviews Editor
---
Callum McSorley
Favourite book: At Night All Blood Is Black by David Diop (translated by Anna Moschovakis) – Incredible prose, horrifying and deeply affecting, a book that will stick in the mind for a long time after.
Favourite book cover:  Astral Season, Beastly Season by Tahi Saihate (translated by Kalau Almony) – The simple, childlike, graffiti-looking monster swallowing up the whole book is striking and fun, I bought this book purely because of it. I judged the book by its cover and was right – the story is excellent too.
Favourite graphic novel: Killtopia #3 by Dave Cook and Clark Bint, published by BHP Comics- OTT retro cyberpunk stylings married with Scots humour, works a treat!
Favourite TV series: Squid Game – Utterly addictive, the tension built up during some of the games is incredible.
Favourite film: Dune – So majestic, even the loudest popcorn eater in the world sitting next to me couldn't ruin it.
Favourite Short Story: Pornographene by So Mayer (Extra Teeth Issue 4) – lyrical, poetic, stewing in scientific wordplay, but also full of puns! At the really progressive end of SF, I imagine reading this is what reading William Gibson's early publications in the 80s would be like.
Favourite Poem: The Wilds by Russell Jones, illustrated by Aimee Lockwood – A graphic poem? Graphic novel poem? Whatever the actual term, it's a brilliant exploration of grief and loss for children and adults, beautifully evocative, real and tender
Favourite Novella: On the Shoulders of Otava by Laura Mauro – An exciting mix of horror, folklore, and history. Excellent antagonist and descriptions of snow that almost made me shiver!
Favourite Album: Open Door Policy by The Hold Steady – Really got me through this year!
Check out more of Callum's reviews and writing on his website and follow him on Twitter 
---
Duncan Lunan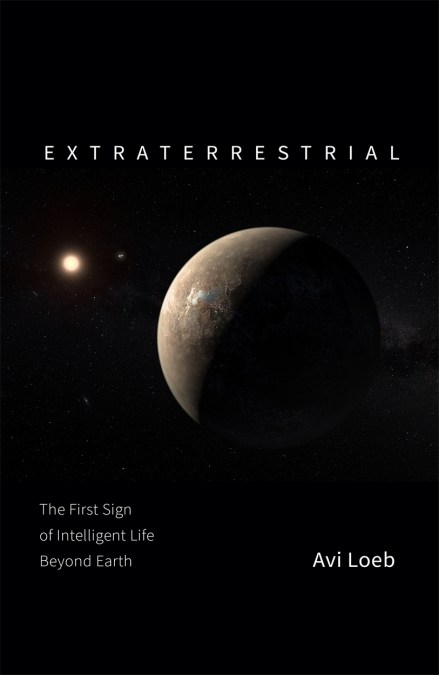 Favourite book: "Extraterrestrial" by Avi Loeb– it makes out a strong case that the interstellar object 'Oumuamua! may have been an extraterrestrial solar sail.
Favourite book cover: My own book "The Other Side of the Interface", published by Other Side Books, because my wife created it, using artwork by Sydney Jordan.
Favourite Graphic Novel: Jeff Hawke's Cosmos – the Epilogue", published by the Jeff Hawke Club, edited by William Rudling. After 17 years it completes the republication of the entire canon of the world's longest-running SF comic strip, created and drawn by Sydney Jordan 1954-1988.
For more of Duncan's work, check out his website www.duncanlunan.com
---
Iain Maloney
Favourite book: The Library of the Dead by T. L. Huchu. A brilliant story of Edinburgh but not as we know it. The beginnings of a series that will hopefully run for a long time.
Favourite book cover: Jane Alexander's The Flicker Against the Light – like this short story collection the cover is intriguing and unsettling, it makes me want to pick up the book in the knowledge that I'm going to look at things differently when I come out the other side.
Favourite podcast: Scots Whay Hae is great overview of Scottish music, film and literature, though Ali could do with including a few more SF writers.
Favourite poem: Deep Wheel Orcadia by Harry Josephine Giles – a novel in verse, so maybe cheating in this category but what a work! A science fiction novel in verse in the Orkney dialect – what's not to love?
Check out Iain's other writing on his website https://iainmaloney.com/
---
Lisa Timpf
Favourite book: Derek Künsken's The House of Styx (Venus Ascendant book #1). Rebellion Publishing. For one thing, the book presented a primarily French-Canadian cast of main characters, which is unique, and the author provided an imaginative take on what life might be like on Venus. A close second is Julie E. Czerneda's Spectrum, Book Three in the Web Shifter's Library. Featuring my favourite Czerneda characters, Esen and her sidekick Paul Ragem, this is a humorous but suspenseful space opera.
Favourite Book Cover: Home for the Howlidays, edited by M.L.D. Curelas, and issued by Tyche Books. Fair disclosure: I do have a story in this anthology, but I would have loved this cover anyway. What's not to like about wolves?
Favourite TV series: Star Trek Discovery. I like the diversity of the characters, although I miss Philippa Georgiou now that she's been written out of the script.
Favourite Short Story: S.M. Stirling's "A Murder in Eddsford," published in Shapers of Worlds Volume II, edited by Edward Willett. Stirling's story is an alternate history/mystery with great description and an interesting premise.
Favourite Poem: Ghost Town by Sarah Fawn Montgomery. I liked the dreamlike quality of this poem.
Check out Lisa's blog here 
---
Phil Nicholls
Favourite Book: Artifact Space by Miles Cameron. Joyous SF filled with wonder, great characters and a powerful plot.
Favourite podcast: Ken and Robin Talk About Stuff. Not just RPGs, but film, horror, books and so much more in four 15 minute segments each episode.
---
Ian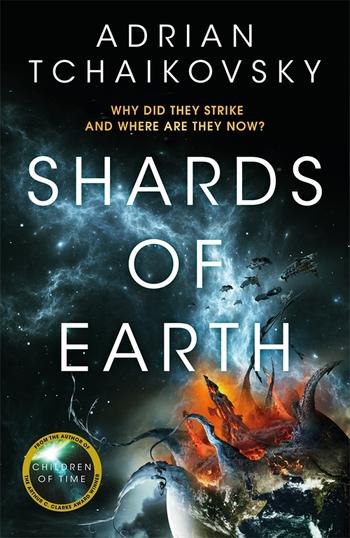 Favourite book: Shards of Earth by Adrian Tchaikovsky – all the usual space opera tropes are there but Tchaikovsky adds in a few twists of his own
Favourite book cover: The God is Not Willing by Steven Erikson, brilliant cover by Steve Stone, based on a mock-up by Erikson and prods to Stone to make the female figure bigger.
Favourite graphic novel: Monsters by Barry Windsor Smith, yes, that Barry Windsor Smith who drew Conan in the early 1970s for Marvel – yes, I'm really that old.
Favourite video game: Resident Evil Village – look out for the tall vampire lady!
Favourite podcast: Getting Curious with Jonathan Van Ness – OMG, one of the Fab 5 gets an expert, and lights the blue touch paper with a simple question.
Favourite TV series: Possessed on Netflix, a bittersweet, tragic love story about a detective and a medium and a resurrected serial killer who will open the gates of Hell unless they can stop him.
Favourite film: Dune. I loved the original, but this was rather special, great cast, visually stunning, what a soundtrack, roll on part two
Favourite short story: Too difficult to choose, but there are plenty of good ones in Thin Places by Kay Chronister
Favourite Poem: "The Future is Between Us" by Jackie Wang from her collection "The Sunflower Cast A Spell To Save Us From the Void". Inspired by her dreams, but this is a nightmare of distrust.
---
Ann Landmann
Favourite book: I read some amazing books this year, but if I had to pick one, it would be The Last Graduate by Naomi Novik. Book 2 of the Scholomance series (start with A Deadly Education) turns the concept of a magical school on its head, with brilliant characters and world building, and more twists and turns than the road to Applecross.
Favourite Cover: The cover of Shoreline of Infinity No 28. It's such a classic SF cover but at the same time feels fresh
A close second is the cover of the new Hardback edition of Dune by Frank Herbert. Just stunning
Favourite Podcast: Monstrous Agonies, written and performed by H.R. Owen, it's Clever, SO CLEVER – funny, thoughtful and brilliantly performed.
Favourite TV series: 2021 was a pretty good year for TV, and for me it's a tie between Hawkeye and Loki. I like my TV entertaining, with good dialogue and fun characters.
Favourite film: Dune. It was just gorgeously shot, and I am still listening to the soundtrack.
Favourite Online event: Luke Arnold and Charlie Stross bantering away about their books – so much fun! You should definitely catch it here
Ann is the review editor for Shoreline of Infinity and runs Cymera: Scotland's Festival of Science Fiction, Fantasy and Horror Writing